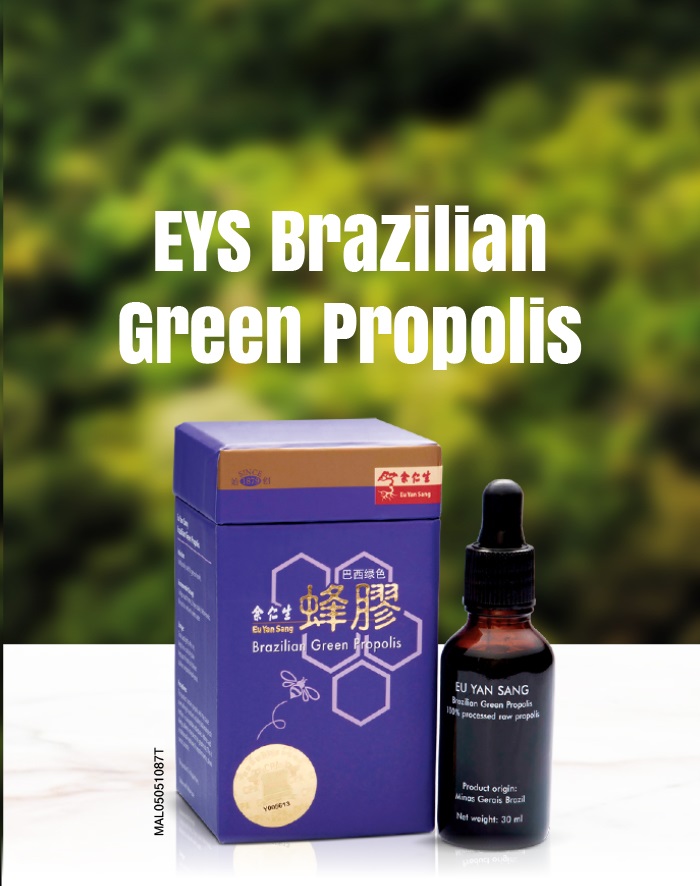 Propolis the immune system of the hive and protects the hive from infection.
Natural ingredients, Multiple effects!
Propolis is a powerful natural product made by honey bees using the plant Baccharis dracunculifolia resin as the raw material.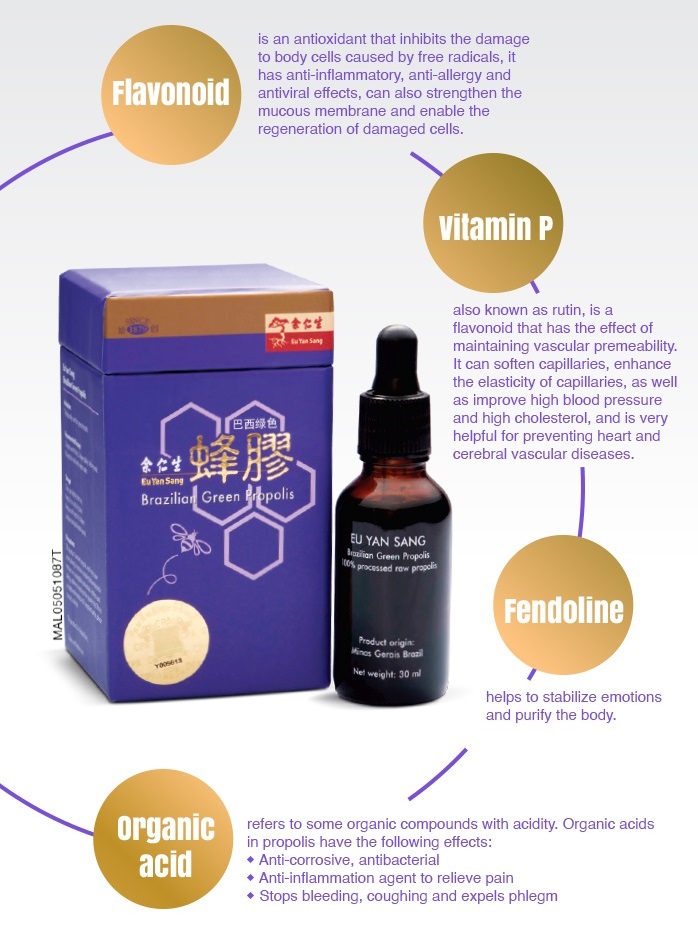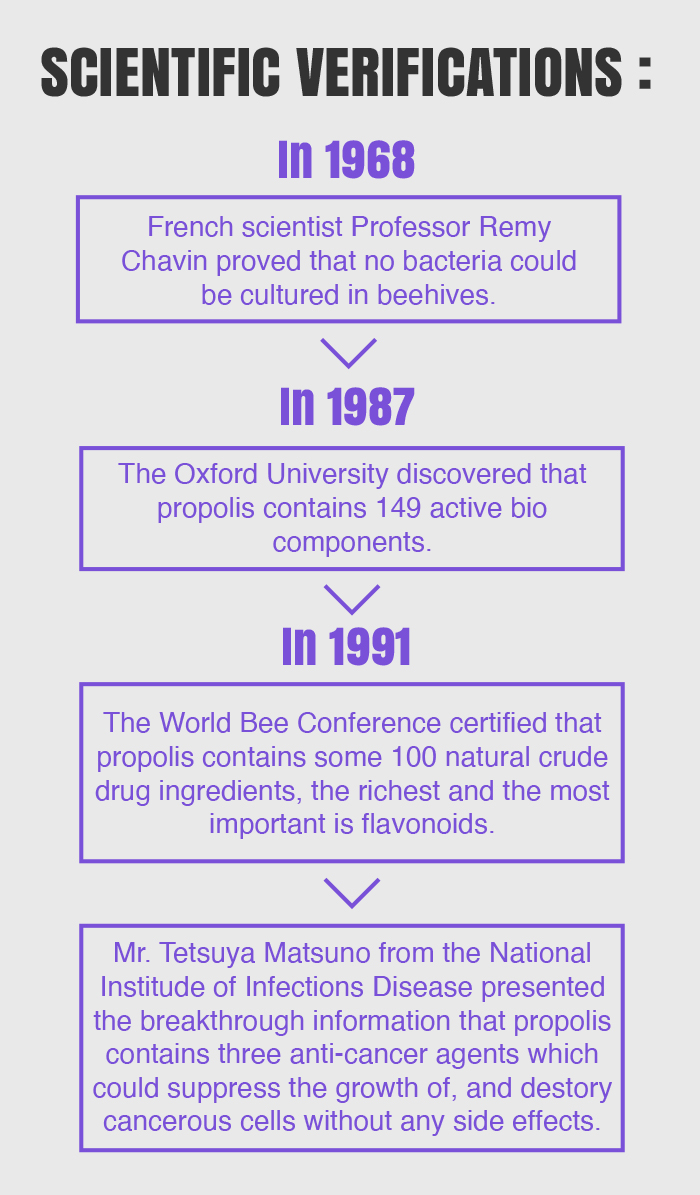 MAL05051087T
INGREDIENTS :
Propolis Extract, Propylene Glycol, Glycerin, Polysorbate 20.
HOW TO USE :
Each morning and evening for adults, and half of the dosage for children are all it takes to help strengthen our body's immunological function and gain better health.
Propolis should not be fed to infants younger than 1 year old. This product contains propolis and may cause severe allergic reactions including fatal anaphylactic reactions in susceptible individuals. Asthma and allergy sufferers may be at greater risks. This is a traditional medicine. If symptoms persist, please consult a doctor.
THE SCIENCE :
Scientific Verifications:
In 1968, French scientist Professor Remy Chavin proved that no bacteria could be cultured in beehives
In 1987, the Oxford University discovered that propolis contains 149 active bio components
In 1991, the World Bee Conference certified that propolis contains some 100 natural crude drug ingredients, the richest and the most important is flavonoids
In 1991, Mr. Tetsuya Matsuno from the National Institute of Infections Disease presented the breakthrough information that propolis contains three anti-cancer agents which could suppress the growth of, and destroy cancerous cells without any side effects