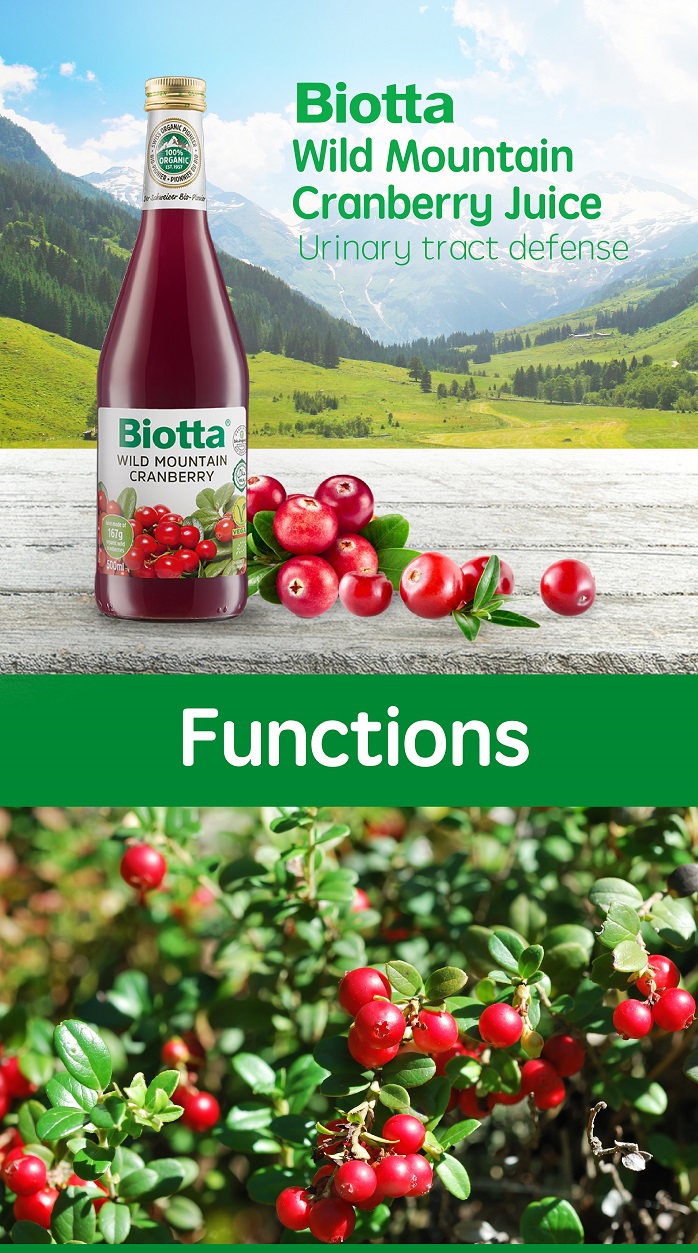 The formula was jointly developed by Biotta and the Mictuarition Research Center of Thurgau Kantonsspital in Frauenfeld, Switzerland. Rich in tannic acid and proanthocyanidins, suitable for white collar workers who often hold their urine.
High concentration of anthocyanins, prevents and improves urinary tract infection
Suitable for those ofeten hold their urine
Or those urinary tract infection lady
High in antioxidants, anti-aging, anti-wrinkles, reduce dark sports and whitening effect

INGREDIENTS :
Mountain cranberry juice.
HOW TO USE :
For health maintenance: Daily, 100ml-125ml
For health restoration: 3 times a day, 100ml-125ml each time
Store away from direct sunlight in a cool dry place.