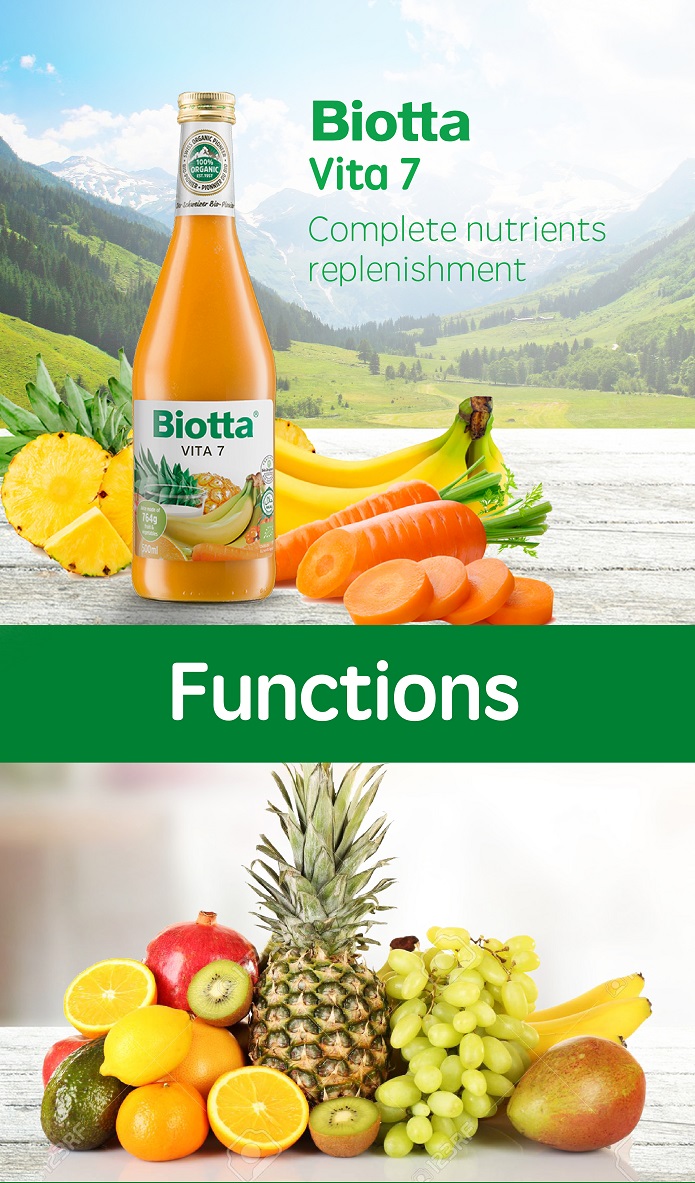 Received the best of Bio Award in 2006 for the "Best Multi-Vitamin Juice Category". Made form 7 pure natural organic fruit juices which in force immune system.
Provides eseential multivitamins to the body
Vitamin C
Prevent / relieve Cold & flu
Anti Ageing
Improves immunity

INGREDIENTS:
Orange juice, Carrot juice, Banana puree, Apple juice, Pineapple juice, Sea buckthorn berry juice, Beetroot juice, Lemon juice concentrate, Grape juice, and Whey.
HOW TO USE :
For health maintainance: Daily, 100ml-125ml
For health restoration: 3 times a day, 100ml-125ml each time
Store away from direct sunlight in a cool dry place.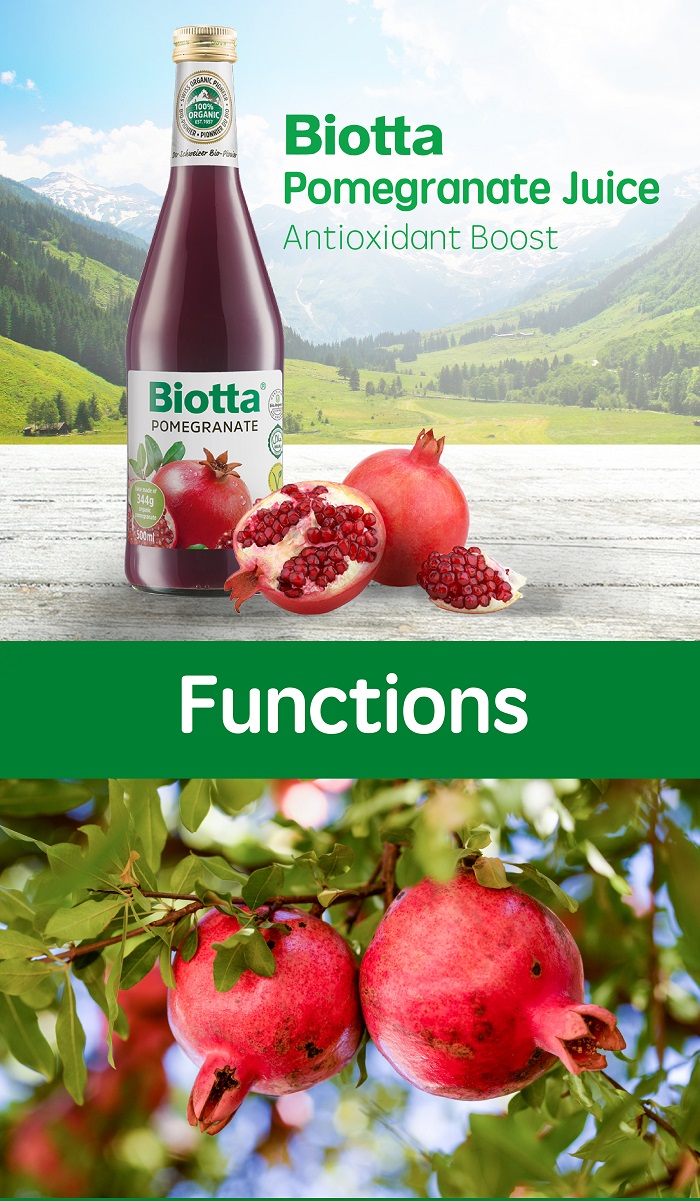 Strong antioxidant helps to delay ageing and maintain young skin complexion
Maintains cardiovascular health and prostate health